Up until this week's
snowpocalypse
, you'd be forgiven for thinking that winter had forgotten Sydney entirely this year. The days were still sunny and warm, and I hadn't even busted out my favourite scarves or taken my coats out of their dry cleaning sleeves from last year.
Salads and ice cream were still  firmly on the menu, so when I received some beautiful red papaya and yellow pawpaw from
Australian Papaya
and Impact Communications, all I could think of were summery recipe ideas to show off the tropical fruit flavours.
It's one of the world's healthiest foods with a huge array of health benefits from immune boosting properties and helping protect against heart disease to cancer-fighting antioxidants and many others too. It truly is an amazing super food - and delicious too!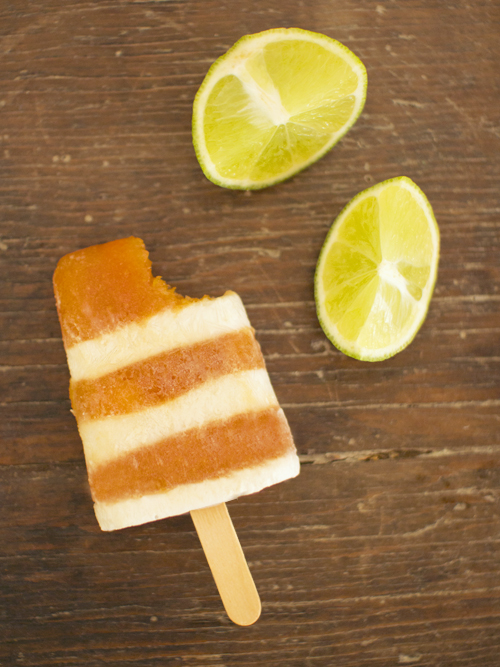 I had to ignore my instinct to add tequila, chilli and salt and make a tropical cocktail, especially after the week I've had, because the recipe was supposed to appeal to the kiddies and be family friendly. Most of the time when I eat papaya, all I add is a little squeeze of lime, so I decided to play with that concept and keep the flavours as pure as possible.
I created these stripy Papaya & Coconut Popsicles, which are completely gluten free and vegan too. To add a little bit of sweetness I made a simple syrup using coconut sugar and lime juice, and added that into some pureed fresh papaya, layered in popsicle molds with coconut milk. I think they turned out very cute! It's the perfect healthy and fun snack for kids and grownups alike.
And yes, in case you were wondering, I'm definitely making a cocktail with the leftover papaya! Happy Friday!